Viñales National Park is a unique landscape where "mogotes" and valleys of singular beauty are combined.
The region has a high diversity and endemism of the flora and fauna, as well as extensive cave systems. It is an area characterized by its tradition in the cultivation of Cuban tobacco. Viñales valley was declared as National Natural Monument in 1978 and the World Heritage Site in 1999 by UNESCO.
Our Viñales excursion includes:
A private guide, describing the trip and answering all your questions.
Departure to visit to appreciate the manufacturing process of the Cuban cigars.
Transfer to the Viñales National Park.
Walkthrough the Valley of Viñales.
Visit Mirador Los Jazmines, a place that offers a beautiful overview of the Viñales Valley.
Visit the Indian Cave.
Visit the Mural of Prehistory showing the process of evolution of life in the Sierra de Los Órganos from mollusk to the first indigenous inhabitants.
Return to Havana city.
As with the rest of the activities, booking with us gets you a 10% discount and the possibility to pay for the city tour at La Maestranza's desk at any time. The price to our clients is:
1 -Person Tour: 200 USD each, a total of 200 USD.
2-Person Tour: 120 USD each, a total of 240 USD.
3-Person Tour: 90 USD each, a total of 270 USD.
4-Person Tour: 80 USD each, a total of 320 USD.
Time: ~8 hours
Departure time: 8:00 am
Note: We kindly request you to book this activity at least 20 hours in advance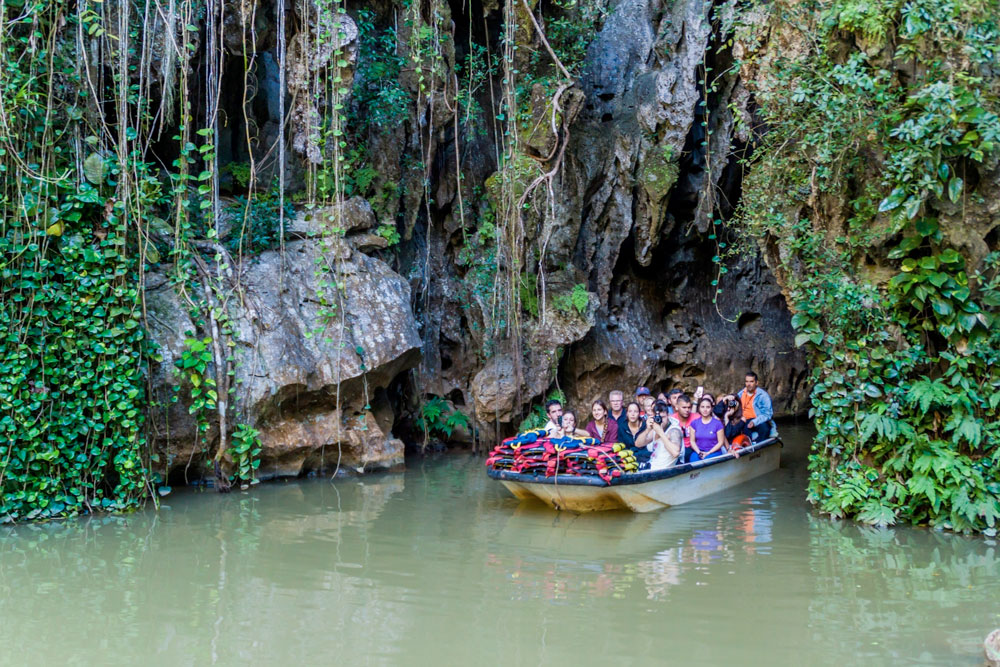 To book this activity, please provide the following information and our activity manager will contact you to confirm your reservation.